How to use our Content Schedule to plan ahead for requests in line with your content plan.
The Content Schedule is designed to help you to plan ahead content requests for your ambassadors in line with your content plan.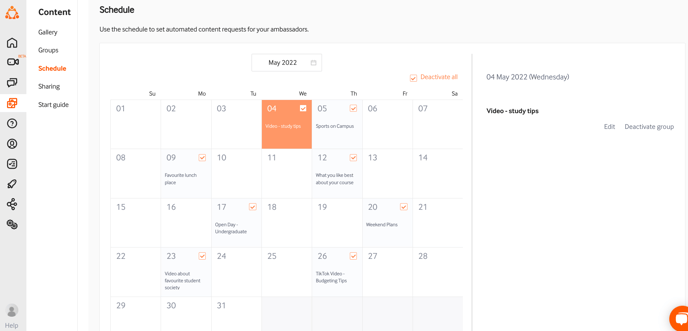 TAP's default content requests
To help you get started, we have added in some requests based on key dates & days that may feature in your social content calendar - a useful example may be International Women's Day.
These notifications are activated by default, but you can deactivate these at any time - either by deactivating all, or individually, as pictured below: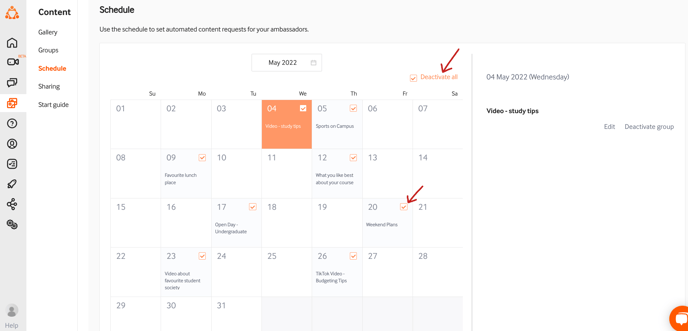 The default notifications will be assigned to all the ambassadors activated for the content feature. If you wish to amend this, you can do it by using the 'edit' button.
How to add a content request
Select a day, which will then be highlighted in orange, and then add your notification message as below: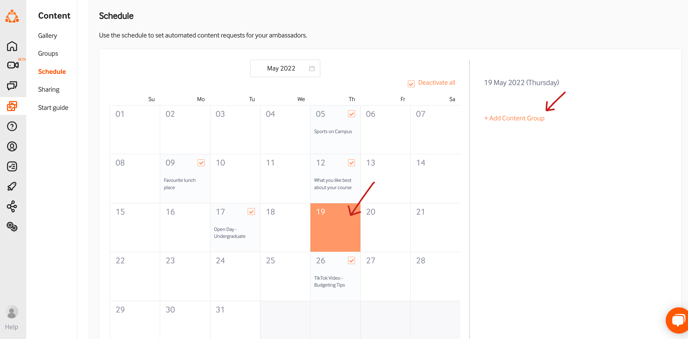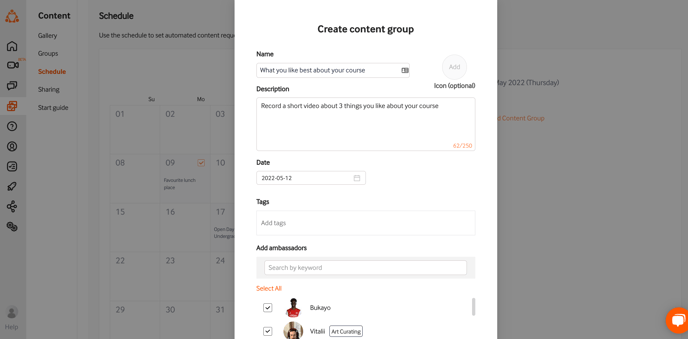 The requests you create will automatically set up a content group which enables you to keep track of the content created by your ambassadors in one place and easily communicate with them if they need further clarification on the brief of the request.
A push notification with this text will be sent to the ambassadors you chose for this content project at 12 midday dependent on the time zone you have set in your dashboard. They will be able to access the content group in the Activity section of the app: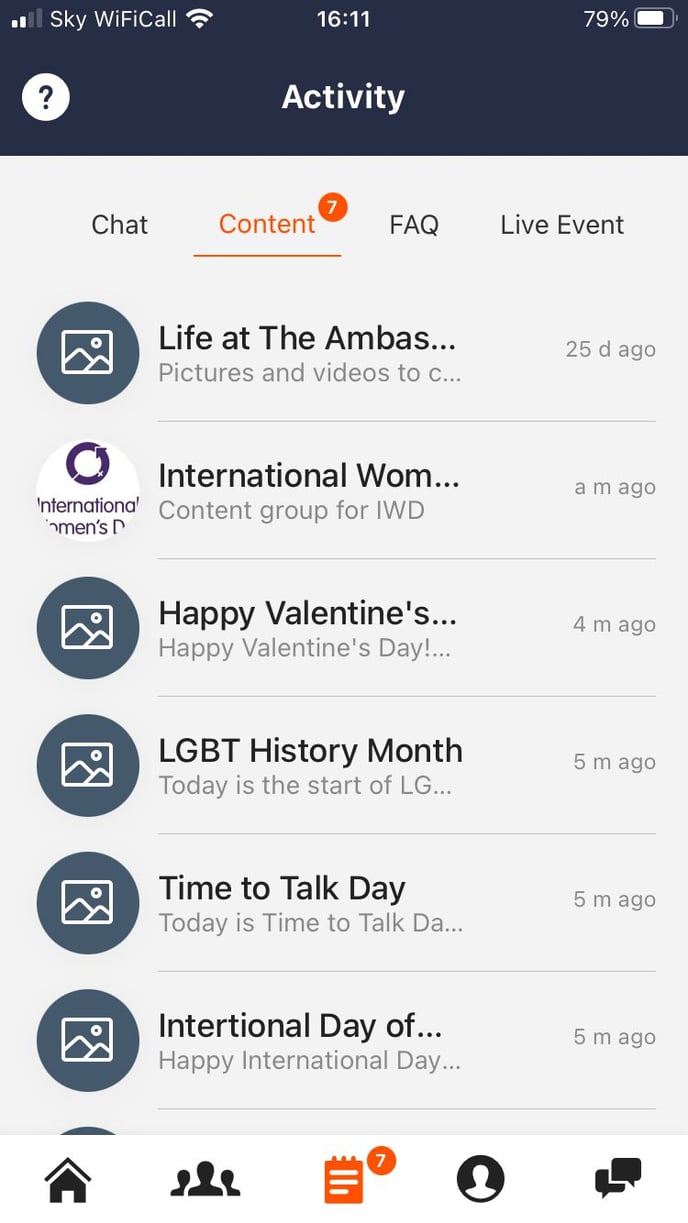 Once the content is submitted you will be able to access it in the Gallery or in the 'Groups' section on the admin dashboard.
You may of course edit and delete requests at any time. If you deactivate a request on the day it is scheduled for, it will be removed from the app, and the notification will not be sent (if this is done before 12 midday).
If you have any questions about this, or would like some help setting up some content groups, please get in touch with customer support via your Admin Dashboard, or email support@theambassadorplatform.com