This article covers the National Careers Week event: 'Ask Us' organized by the GM Higher team in March 202.
The team from GM Higher hosted a very successful 5 day Careers event on the Ambassador Platform. GM Higher's team created a landing page for the event and used tracked links customized around career weeks.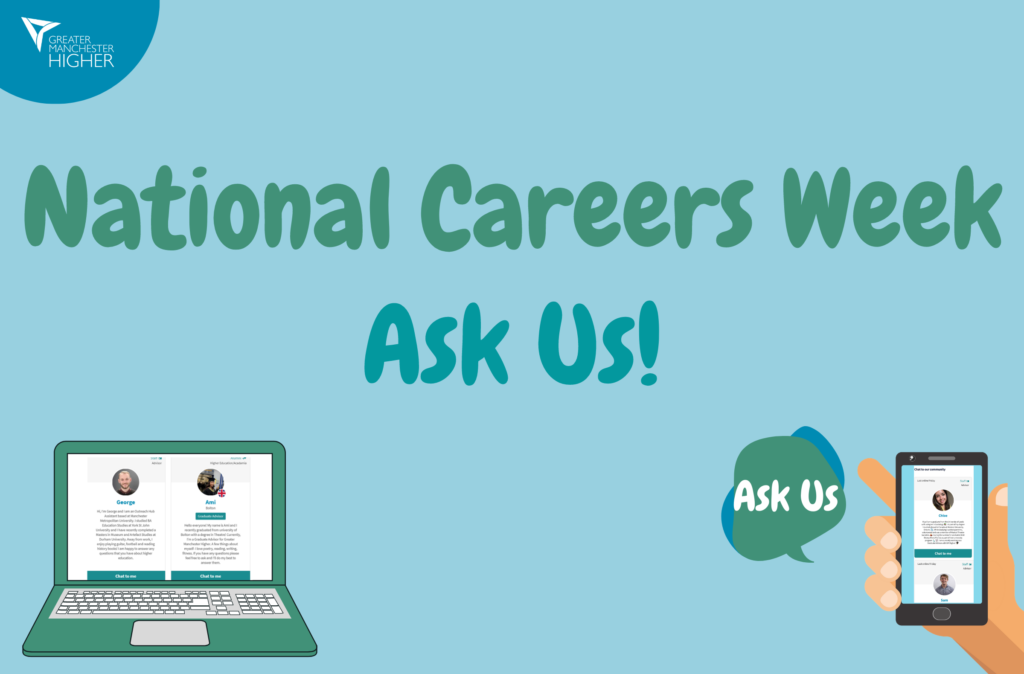 In 5 days (1 -5 March), GM Higher Ambassadors engaged with 435 students, who sent 4979 messages in 507 conversations. The event was teacher driven, and teachers were welcomed to book slots for students to chat with GM Higher Ambassadors. There was great preparation prior to the event behind the scenes:
1. All of the resources were shared across the GM Higher team internally
2. The team organized email templates for Account Managers (with direct links to schools and colleges) to customize and send to teachers, welcoming them to book 30 min slots for their students. This helped create a sense of exclusivity and customization. They also organized flyers that were printed out, and sent to schools. In additional to this, they sent schools 'prompt sheets' for students, highlighting some possible questions they could ask Ambassadors, or topics that could be useful to discuss on TAP.
3. Having schools booking slots helped organize Ambassadors in shifts. Ambassadors were ready to be online and available during their allocated slots which resulted in an immediate response time to participants during the 30 min. Ambassadors were given guidance, tips and ideas on how to interact with students as well as prompt questions and follow up questions to students.
4. Short videos from Ambassadors advertizing careers week were sourced through TAP and shared on socials.