We have updated the way we capture additional information about prospects in the sign-up process.
We have updated the way we capture additional information about the prospects who sign up on The Ambassador Platform. The standard information we collect when a prospect signs up is their first and last name, email address, where they are from as well as their preference to receive marketing communications. Admins could get additional information about their prospects through what we used to call 'Optional data questions'. This feature has now been renamed as 'Additional data' (it can still be found in the admin dashboard under Settings).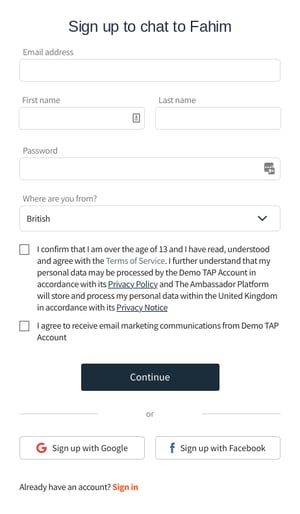 You can use 'Additional data' questions to gather specific information about your target audience such as when they want to enroll or what their date of birth is. Those additional questions can be optional or mandatory.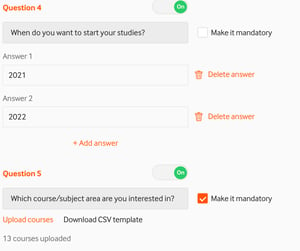 If you chose to make one of the additional data questions mandatory, this question will display in the sign up form. However, if you want the question to be optional, the prospect will see it once they signed up and receive a reply from an ambassador. The change is in the fact that a prospect can not finalise the sign-up process unless they answer the mandatory additional data questions.
The answers to the additional data questions are included in the Prospect Report on the admin dashboard as usual. If a prospect skips the optional additional questions, this information won't be captured under their profile.
If you have any questions please don't hesitate to reach out to us at support@theambassadorplatform.com