One of the key elements to making your Feed a success is promotion, and the easiest way to do this is using the traffic on your website.
Congratulations for all your efforts setting up your Feed! Now that this page is up and running on your website, it's time to start promoting it.
The quickest and easiest way to do this is to use our promotion features to guide prospects on to your Feed from your website.
Included below are 3 ways to promote your ambassadors that will take minutes to implement:
Pop cards - you can place these on key pages on your website, like the homepage or contact us section. We've seen up to 6x more prospect engagement following the placement of a pop card on customer homepages. You can also create filtered pop cards for certain campaigns or events.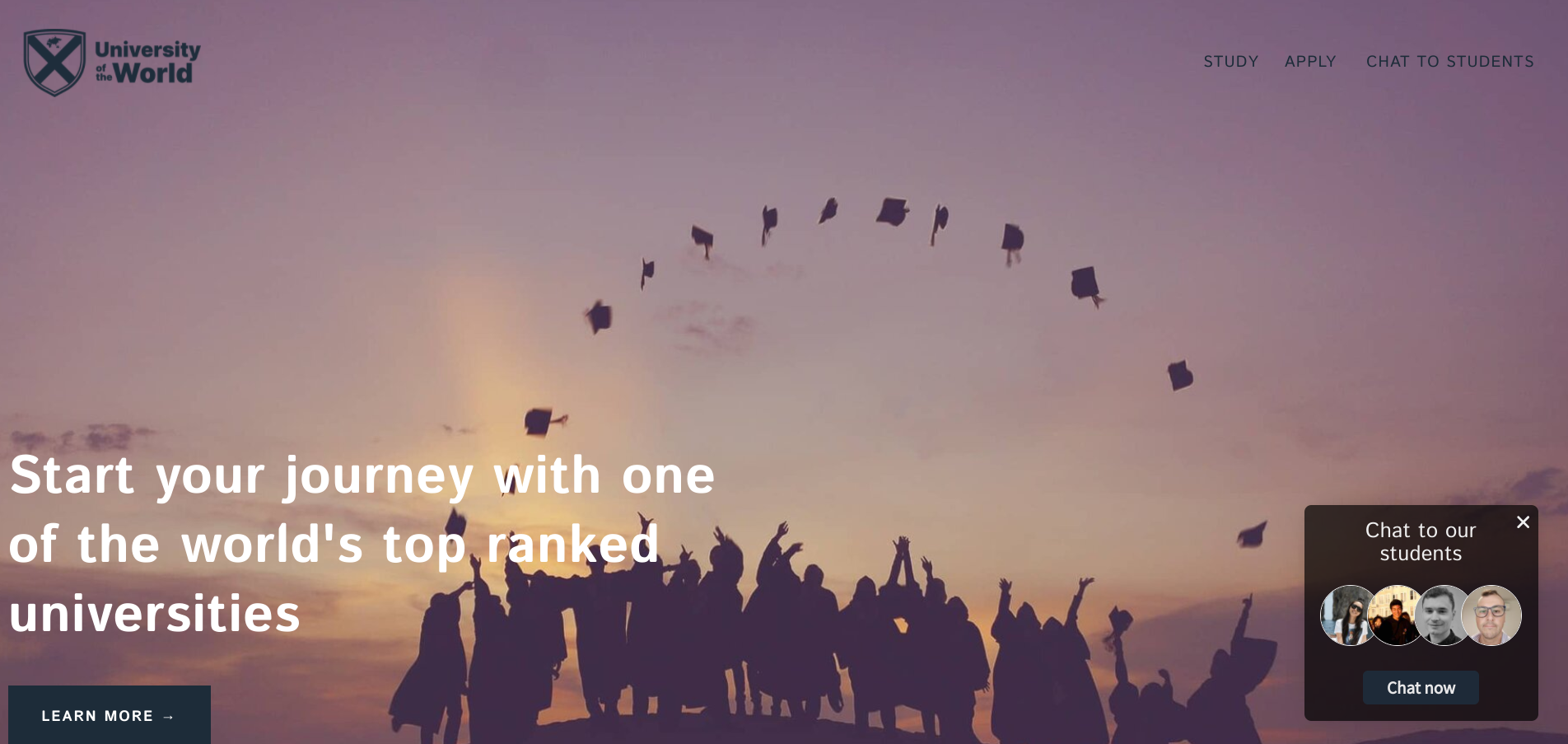 For most institutions who use TAP pop cards, they are responsible for at least 50% of the number of prospects signing up on TAP, so it's worth giving them a go!
Carousels - these are great for when you want to keep prospects on a specific page of your website (that isn't the Feed), to speak with specific ambassadors once you've applied a filter to them.
For example, the carousel below has been filtered for the term 'reading' so that prospects could be on the Library page of a university website, and connect with ambassadors who enjoy reading whose profiles they can scroll through:
Tracked links - this is one of the most powerful features on the platform. With tracked links, not only can you create filtered versions of your Feed for specific audiences, but also track which channel of promotion works best for you by seeing which campaigns prospects are coming from, within the Reporting section in the dashboard.

Let's say for example you're a corporate organization looking to recruit new starters onto your Graduate Scheme. You've already sent out offers, and now you want to give them the opportunity to connect with your First Year employees so that they can learn more about life at your organization and make sure it's the best fit for them!

You can create a tracked link in a similar way to the steps shown below:


In this way, you'd then be able to share the tracked link that appears with your target audience and be able to keep an eye on those who do sign up to speak with your ambassadors.
If you'd like to implement any of these promotions, you can get the code for each of them from your Admin Dashboard under Promotions.
If you have any questions about the promotions or anything else, get in touch with us at support@theambassadorplatform.com.